Childbirth in Mallorca – interview with Ania, mother of two children born in Majorca.
Childbirth in Mallorca, education of children in Majorca and life in Majorca. Finally the time has come for the first interview. I posted this idea on instagram and met with great interest among you. Several people also volunteered! There will be many more interviews. The first of you is ahead of you. I interviewed Ania, my boyfriend's sister, while in Poland. The subject of the interview will be childbirth in Majorca, education of children in Majorca and topics related to Majorca. I hope that this form will bring you closer to the Majorcan approach and help you learn even more about life on the island!
A series of interviews with Majorca immigrants and Majorca residents.
Before we get into the questions, I would like to ask you all to think before writing any unfavorable comments. Ania gave birth to children in Majorca a few years ago and a lot could have changed since then. I conduct interviews because of you. I want to show you what feelings accompany a person during a move, during great changes in life, living in a foreign country, among a nation with a different culture. Ania will also be an example of a person who returned from Majorca to Poland. If you are a person struggling with thoughts, whether returning to the country is a good idea – read the interview! Get Ready!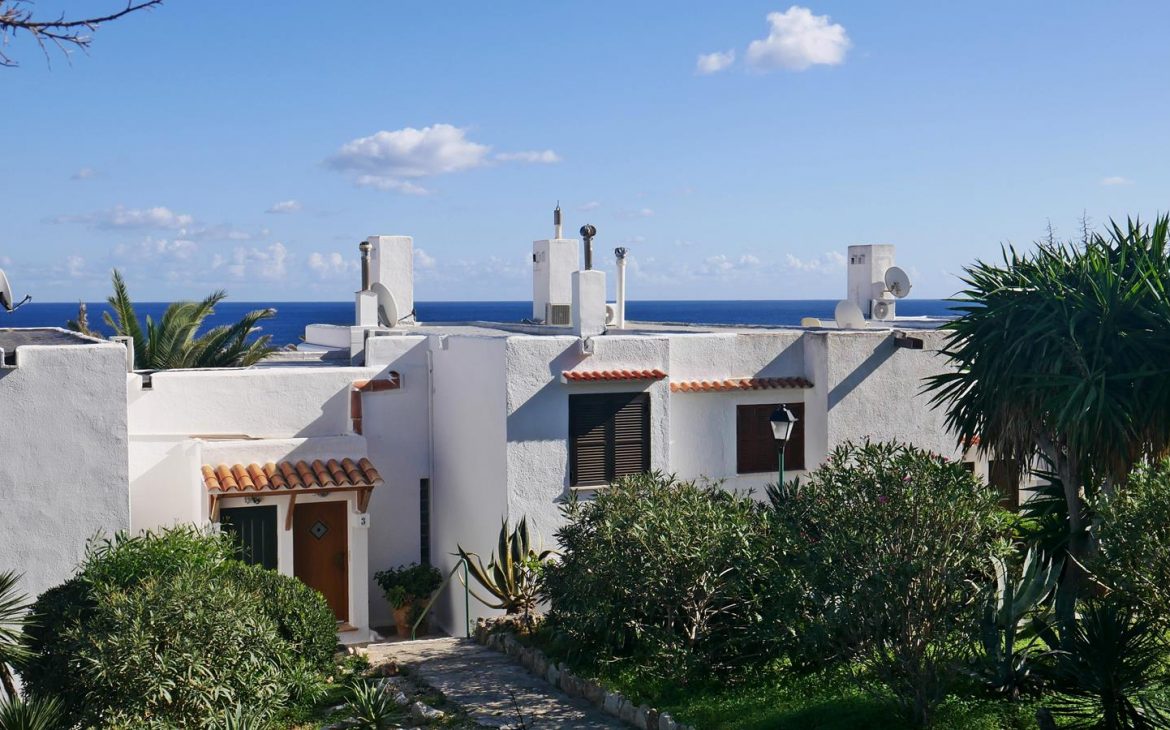 Tell me your name and where are you from. What do you do and what are your hobbies?
My name is Ania and I am from Darłowo. At the moment I am an international forwarder, and my hobby is reading books (detective stories, thrillers).
Where do you live now? How many years did you spend in Majorca and where did you live?
Presence I live near Krakow, in a place called Modlniczka. I spent about 13 years in Majorca and we lived in S'illot (east of the island).
How did it happen that you lived in Majorca?
It's a longer story. I met a boy who was from Majorca while still living in Darłowo. It turned out that it was the stepson of a friend from my mother's youth. Our mothers met after many years and exchanged. I went to Majorca, and the daughter of my mother's friend stayed with us in Darłowo, on vacation. In this way I ended up in Majorca, in love with a Majorcan. Then I would not give my parents peace, I really wanted us to move there. And that my parents were running their business that was already declining, we made the decision. All together, the whole family that we roll up the business, we pack up and try to go to Majorca. My parents first went alone, and then began to attract us. I drove with my dad. My dad found a job, then I found a job and finally my mother and my brother arrived.
How did you do in Majorca, at the very beginning, without a language and a smartphone, as a teenager?
I walked everywhere with a reference dictionary and a map. We lived at the time with my boyfriend's mother. She prepared a room at home with her partner for us. We stayed there for the first weeks. They later helped us rent the first apartment. They helped us make our first acquaintances. All the first steps taken in Majorca, all paperwork was handled thanks to her. She helped us a lot then.
How did you learn Spanish?
All in all by listening to music. The boy I was with spoke to me in Spanish, not in a mallorquin dialect. He also knew many words in Polish and understood Polish because his father was with a Polish woman. Incidentally he got the language and it was easier for me to communicate with him. We spoke partly in Polish and partly in Spanish and English. When it comes to getting along in offices, everything was done using a dictionary. I didn't go to any courses or school. It wasn't on my way. I started work very quickly, so I didn't have time for it in the season. I also ran a house because my mother was in Poland and my father worked. Washing, cleaning and cooking was on my mind at the age of 15. I've always had my head for languages, so it came easily to me. So after 3-4 months I could already get along.
Where was your first job?
My first job was at the hotel. First in black. Hotel owners needed cleaners that would clean up the unused hotel section that was to be opened to customers. I started work there and attracted a friend and my mother. In fact, after opening the facility, we got a normal employment contract. They needed maids for the hotel. We stayed there until the end of the season.
How did the Spanish accept you? Have You made friends quickly?
As for the Spaniards, this is in my opinion a wonderful nation. They are very open and friendly people. Very positive about life. We could learn a lot as Poles from them.
For as many years as I lived there, I met with dislike and rejection by the Spaniard only once.
It was when I got the seguridad social number (health insurance) at the office. I went to the office with a dictionary in my hand and a note written by my boyfriend's mother. It said "numero de seguridad social". I showed you a piece of paper at the office and he looked at me, spreading his hands and said "que quieres?" I showed him the note again and he crushed it and tossed it in front of me and said to me "if you don't know what you want, I can't help you". It was the only time I met with such a thing. Others, on the contrary, were helpful and helped. When it comes to speech and vocabulary, they taught, showed, corrected when I spoke wrong.
What did you plan as a young person in Majorca? Do you remember your plans for yourself? Have you seen any future for yourself on the island?
Honestly no, I didn't have any plans. I went to this island delighted with their lifestyle. A free lifestyle. They didn't think they would be famous or important. Mostly, these people live in the moment. Work for the hotel is enough for them, earnings for the season and then coffee in the bars. To be honest, I never thought to go to school there to get a university degree. I was more focused on meeting new people, parties and taking advantage of being in Majorca.
Have you finished any school in Majorca?
I haven't finished any school in Majorca. Later, when I gave birth to children, I went to a German language course. I completed a language course at the office in Son Servera.
Where are you happier – in Majorca or in Poland?
This is a difficult question, because it's good where we are not everywhere. Everything has its pros and cons. In Poland, I think I'm more financially independent. The state provides more financial assistance. Although when it comes to food products, it is very expensive. However, there are definitely cheaper clothes here. When it comes to school, children have free books in Poland, which is not found in Majorca. In Poland, however, I lack peace from Majorca, here life is very fast. Everyone rushes here and the day is not enough hours. There, I had time to sit down with my family in the afternoons. I'd time to make a siesta. I cooked, washed, cleaned, had everything done and had time for myself. I miss this time here.
Do you think that Majorca has the same or similar opportunities as in Poland?
Poland offers more opportunities. Majorca offers little opportunities because there are not many schools. If you want to train and educate, unfortunately you have to go outside of Majorca. Usually ashore. (NATALIA – coming to Majorca with any profession, you have to reckon with the fact that in the Balearic Islands you need to graduate from a separate school, in addition in Catalan – of course, if you want to work in your profession. If you graduated from a school that guarantees you the validity of diplomas on in the EU, you have to translate everything and provide full documentation from all school years to the office. Authentication of your qualifications takes a minimum of 2 years and you have to finance it all).
Do you think life in Poland is harder than financially in Majorca?
It's similar. It depends on who is prospering, who has priorities and what they want from life. More money is spent in Poland. We can compare earnings in Majorca. In my time the base was 860 euros. It was the lowest national on hand. The hotels earned 1,100/1200. You could go to the store and buy a TV for 500 euros. Man could afford it. Here, earning the lowest domestic, say 1900 PLN on hand. We can't afford to buy such a TV set because we can't afford it. This is a kind of stupid comparison, but it accurately shows the local lifestyle. Poles live on loans and installments. It would not be possible to save money without it.
You came back from Majorca to Poland after many years spent there. Why?
The school in Majorca and the children poured such a scales. The teaching system at S'illot has changed. My older daughter was still sitting on the bench, she had her books, learned to read and write, etc. However, my younger daughter jumped on the new system. The school was divided into thematic rooms. Playroom, math room, art room and the like. The children were not forced to sit for 5 or 6 hours on the bench and learn what everyone else did. There were cards hung on the board, with the inscriptions "mathematics", "art", "Catalan" etc., the child was obliged to enroll in only 2 subjects. They chose only what they wanted, what they liked. The child may not have enrolled in mathematics throughout the year. And nobody told her to.
It was a system that commanded learning in its own rhythm and learning at the moment when the child showed interest in the subject.
I didn't like this system very much. I noticed that my child is going backwards. She could count and write, and after a year of learning with this system she could not add two to two. I went to school with her once and went inside. I told her to sign up for math. Even got horseradish from my teacher that I was destroying their system. I force something that my child doesn't want. They are of the opinion that if a child learns the multiplication table and does not forget it, then it is ready for it.
However, if he forges on a baking tray and forgets after some time, it means that the child's brain is not ready to accept this item and this is not her time.
For me it was illogical. I preferred the old system, which I also learned. It seems to me that Poles are very well educated and we didn't suffer learning from the old system in the benches. History and geography also frightened me there. There they only teach the history of Spain and the geography of Spain and the surrounding area. When I was often asked where you were from, I answered that from Poland, they confused Poland's location with Russia.
Were You scared of your move to Majorca? And the same, did you experience this one to Poland? When were you afraid more?
I think I was too young to be scared. I didn't have much stress. For sure my parents experienced it more, it was a change of environment for them, a new life, taking a new job. My brother had to be sent to school. These were huge changes and huge costs. My parents got rid of many things. If we should have a leg, we would have to come back and start from scratch. I know my parents were going through this. I experienced the trip to Poland, I was scared. We organized return for almost 2 years. I didn't know how to start shipping all items.
I felt sorry for getting rid of the things we had done.
New TV sets, furniture, appliances. When it comes to any shipments or parcels sent from Majorca to Poland – these are huge costs. I managed to arrange furniture transport through Benzinger. The price is based on the number of pallets and their height, not weight. The transport took only 3 days and everything arrived safe and sound, at the door of my house. Our colleague who deals with transport also helped us. His car was then in Majorca and was to return to Poland unloaded. We took advantage of the situation. I currently work for him. I was afraid, we had nothing to do. Flats, jobs, schools for children. I didn't know how it would all go. We left in February. In February it's been three years since we are in Poland, everything flew very quickly. Everything has developed well. We got into the rhythm and everything worked out.
Have you ever regretted that you went to Poland?
There were such moments. Sometimes now I have such moments. I'm tired of this rush of life and girls' learning. The older daughter is in 5th grade and has a lot of learning. Sometimes it even seems to me that this is greatly exaggerated, and the materials he has at school for reworking are too big. Teachers jump from topic to topic because they can't keep up. When a child does not understand, he must go on. Teachers have a rhythm and pattern imposed on them.
Sometimes I think we could stay in Majorca because people live there somehow.
They function with the education they receive there. Sometimes I'm tired of the rush of life here. Emphasis even on appearance, designer clothes, nails, eyelashes, cars and beautiful houses. Everything here must be WOW. You can't see it in Majorca. You could say they are backward, but that's not true. They just don't need it. They do not follow fashion, there is no social pressure, family and relationships are more important there.
You're with Jack, you just met in Majorca. How did you meet?
It's a bit confusing story. First, I met Jack's sister. When we lived in Majorca we met Agnieszka, who was still working at a gas station at the time. It was she who helped us, even by transporting us from S'illot to Manacor, where we dealt with all official matters. Later I met her mother-in-law. Her mother-in-law organized such a familiarization dinner, to which she invited me. There she met me with Jacek.
I know you have two children. Julia and Olivia. How old are they?
Olivia will be 8 years old in March and Julia will be 12 years old.
Do you think that as a couple you live better in Majorca?
It certainly is easier. The income is from two people. Currently, living alone in Majorca, where renting an apartment costs 700 euros is simply impossible for me. Currently, one payment in Majorca goes to expenses, and the other to savings.
And as a family of four?
It is hard. Sometimes my mother helped me because I lacked money. As Julia was small, it was more than once lacking in pampers. I was getting maternity, but I did not deserve a baby, because I lived in Majorca too short. I just missed 11 days of residence in Majorca. At the moment, as far as I know, there is no beta one. I bought the cart in installments. I went to the store and asked the saleswoman if it was possible for me to pay in installments. It depends who puts on what. I have never walked super dressed and never drove a super car. Somehow we lived and somehow we managed. Now I can say that I live much better in Poland.
Childbirth in Majorca – when you got pregnant did you know you would give birth to babies in Majorca? Did you plan to give birth in Poland? Did you have any doubts about giving birth to Majorca?
No, I knew right away that it would be there. I have always valued Majorca's health service. It did not even occur to me to give birth in Poland, because I was very rarely there. I saw a lot of bad news on Polish hospitals and healthcare services on the internet and on television. There is literally luxury in Majorca. The meals are very varied, always warm and tasty. It is very clean and the bedding is changed daily. Regular tests have never been a problem. The very course of pregnancy – I can not fault them.
Childbirth in Majorca – when did you find out you were pregnant, did you work? What does pregnancy work like in Majorca?
Yes i worked. I got pregnant and didn't know for the first 3-4 months. I asked my employer to hire me for a few months while I was pregnant, to be entitled to maternity. The boss agreed, he was a very good man. I used to work in a clothes shop. The work was not hard. Everything was great, but one day I sat down and started putting on my sunglasses and I felt very bad. I went to the hospital and it turned out I was dilated. I was categorically banned from working. (NATALIA – most of Mallorca's work is in the hotel or gastronomy – let's face it, pregnant women are not welcome, they are usually not employed for the next year. Contracts are so bad that pregnant women are not entitled to anything).
Childbirth in Majorca – are you entitled to any relief, does the law change when you are pregnant?
I don't remember anything like that. In my second pregnancy I worked as a waitress in the canteen. The only relief I had was thanks to my friends from work. They alone, out of courtesy, would not let me overwork and help me with heavy dishes. They also agreed to changes in the schedule, thanks to which I had only one change when I felt bad.
Childbirth in Majorca – what are your doctor's appointments like? Can a pregnant woman in Majorca count on good medical care?
He can count on good medical care. There are regular tests, blood collection, folic acid (for free when I was pregnant). I did not give birth to children in Poland, nor did I undergo pregnancy in Poland. However, I know from friends that it is much worse here (of course, not in every case), which is why women often choose private institutions for childbirth.
Childbirth in Majorca – what does maternity leave look like? How long does it take, what amount do you get?
I took Maternity once, because I didn't deserve the second child. I've finished my job too quickly. I didn't work long enough when I was pregnant. It was about 500 or 600 euros for 4 or 6 months, if I remember correctly. I know that in Poland, maternity lasts about a year. There is also "paternity" vacation in Majorca.
Childbirth in Majorca – what was the hospital care like? You choose in what hospital you give birth? Are you watching the delivery room or booking a room?
No, there are no rooms in Majorca. He is born in the district. You can choose water birth or normal birth. There is also no problem with family births. Jacek was with me. I didn't chase him until the last minute, because I didn't want him to watch it all.
Childbirth in Majorca – were you treated differently because you are Polish?
No, I've never felt anything like this. When I gave birth to Julia, I had two very nice midwives. Julia was born with long hair, and they were delighted with it and played with her hair. The delivery lasted about 19 hours. During the second delivery I came across French, which was oversensitive about screams and moans. She said she was stressing the baby in childbirth. I wanted to hit her then because I was in pain and she wouldn't let me scream. She wasn't unfriendly, I can't blame her. I didn't feel that I would be treated worse.
Childbirth in Majorca – was it easy to get all the products needed to care for the baby? I'm talking about cosmetics, medicines, accessories, etc.
It's quite easy, there is a German drugstore chain Muller on Majorca. There is a large assortment for children. Clothes are worse because they are expensive and most stores are located in the capital – Palma. I didn't have this problem because I got a layette of used clothes from my sister Jacek. Worse I had a problem with porridges. Spaniards press more on naturalness. Their porridges are cereal. In Poland there is a much larger selection of porridges, also sweet ones. My children did not want to eat Spanish. They sent me parcels from Poland. When it comes to medicines, children were treated naturally. As few antibiotics and drugs as possible. Spaniards really focus on naturalness.
Delivery in Majorca – after delivery – what did it look like? What does health care look like then?
You go to the midwife once for sutures, if you have them and for general control. Later, a child's booklet with meeting dates is highlighted. There are no health nurses here. All vaccinations, weighing, checking the scale, testing – everything happens according to the calendar.
Childbirth in Majorca – what was the care of the child like? You gave birth to girls in the summer. Is it harder in summer to look after a newborn baby? Are the heat in Majorca worse then?
Julia had older prickles and it rained. She had to sleep on her tummy, but it was sweating and she had a sweat rash. It was full of pimples. When it comes to going through pregnancy – it was hard, hot, sick. During childbirth I was sweating a lot and I couldn't even grab my legs because I was slipping. However, I was also comfortable, I could wear flimsy dresses, I was much more comfortable with it than all this winter dressing up.
Childbirth in Mallorca – if the baby falls ill, what does care look like then?
Everything is done naturally. Antibiotics are given as a last resort. They give seawater for rinsing, for rinsing. In S'illot, there was a pediatrician only once a week. Also one day it became in line with the children to get to it.
Childbirth in Majorca – are there any places where you could get help with your baby? Some groups of mothers, where there were classes for mothers and children, and before birth – a birth school?
There was a birth school and I had an offer, but I didn't have to go to birthing school. When it comes to groups of mothers, they probably are, but I didn't have such a need either. In Majorca it is certainly not as extensive as in Poland. It works there rather on the basis of meeting friends.
Childbirth in Mallorca – what about maternity work? When did you get back to her and were you ready for it? Did you qualify for any benefits, anything?
I was not entitled to an allowance. I spent 2 years at home with Julia, my first child. After 2 years, it started to bounce back and I had to go to work. I thought that these first moments must be lived with a child.
Baptism – what is needed and how is this all done in Majorca?
It is definitely easier than in Poland. Julia was baptized in Poland, this is my first child. It was necessary for the priest to appear with the two godparents and have a conversation. Unfortunately, we and Jacek are not married, neither civil nor church, so we had to listen to the sermon. The godparents had to swear that they would mobilize us to get married. As for Majorca. Their approach is easy and forgiving.
Nobody asks about the wedding, faith, what is our approach, about money or confession.
In Poland we had to pay "what a grace" and in Majorca nothing. In Majorca it was much easier. Olivia's baptism took place after the mass and two communions. Communions also take place differently than in Poland. During the mass, the priest announced that Olivia would be baptized in a moment. And that's it. In Majorca, the approach to religion is very loose. Many parents do not baptize children or send them to communion because they believe that the child will make such a decision by himself.
Would you baptize a child now? Would you make the same decision?
Of course. This is a kind of tradition. In addition, in Poland, a child who does not go to communion or is not baptized is pointed at with his fingers. I wouldn't want it for my children. There is simply no such thing in Majorca.
What is the situation with nurseries in Majorca? How much do you pay, what are the classes, are there meals? From which month to which?
When it comes to price, I don't remember exactly. However, this is not a cheap thing. It is about 200-250 euros per month. With the exception that the mother who works and returns the child to the nursery, is entitled to an allowance of 100 euros. You can download it monthly or once a year. You get 100 euros for every month you work. 10 months of work = 1000 euros. I enrolled children in the nursery in S'illot. The teachers there have a heart in their hands. They were lovely for children. Children always came back smeared and scented with such lemon olives for children. They were never steamed, they were always fed and rewound. The nursery looked like it looked. There are not many sanitary regulations in Majorca, as in Poland. There was a sanitary room there, which unfortunately was far from today's standard. However, this was not the most important thing.
I saw that children loved going there.
I wasn't afraid to leave my children there. Before giving the children, the teacher invited me for an interview, after class. She showed me everything, she showed me the conditions. She didn't hide anything. Told me straight away that the conditions are what they are. However, talking to her, I knew that she was a wonderful woman and she would take good care of my children. I could also go to the nursery with the children during the first days.
I left girls for 30 minutes and I came back for 5 minutes.
And so several times. Magdalena (teacher) explained to me that in this way I get used to them, that even though I leave, I will come back for it anyway. They were not afraid to stay then. I never had a problem leaving girls, I laughed that my children were gypsy children. Whoever you let them go, they will always go politely and adapt. There are games in the nursery. They teach children colors, letters and numbers. There is a lot of manual work. Molding in dough, painting, manual work. Children made their costumes for example on Earth Day. There is also music, rhythmics, physical activities. A child can go to a nursery from 3 months to 3 years of age.
Kindergarten, kindergarten – what are the types of schools in Majorca?
From 0 to 3 years old, you can enroll your child in a nursery, which in Majorca is called "las escoletas" or simply infantil. Nurseries are paid. Then, a child aged 3 should go to school for children from 3 to 6 years old, which is called – la educacion preescolar. Both of these facilities are not mandatory, but they are never free. The next stage is primary school – la primaria. From 6 to 12 years old. Primary school is compulsory and free. A foreigner should go to a class according to his age.
The school for the foreigner chosen by the parents cannot be changed after making the choice.
Also choose wisely! Then the children go to la Secundaria, which is something like our old junior high school. Age from 12 to 16 years old. It is also mandatory. Another important piece of information is that at this stage of education you can not pass from class to class a maximum of 2 times. The obligation to education is up to 16 years old. After this school, children who want to go to universities and continue their education on their own must complete two years of Bachillerato. After this school, it seems something like our Matura exam, which is called here PAU, or Prova d'Accés Universitari. Then they can study in vocational colleges – Formacion Profesional, but also in colleges (something like our high school) – los estudios superiores and at universitarios, or universities. Here is the link to the help I used (in Spanish): https://www.cambiandoelrumbo.com/el-sistema-educativo-en-baleares-2.html/2. Here I paste the link from the official Baler government website: https://www.caib.es/govern/organigrama/area.do?coduo=7&lang=es
Which school did you choose for girls and why?
I chose the school that was closest because of the regionalization. I had two streets next to the house. The girls went to school with the children with whom they played on the playground. I thought it would be best for them. There is a very high tolerance for foreigners in Majorca. The children were very happy, everyone liked each other, nobody was worse. Selection turned out to be great. The children even prepared their own meals. They baked their own bread, poured it olive oil and applied the ingredients. It was the parents' responsibility to provide fruit to school. I took crates of oranges from school and squeezed juice at children's home. I collected pulp and poured clean juice for children's breakfasts. Everything was fresh and made by hand and everyone ate it together. A healthy lifestyle was emphasized.
Did you teach Spanish girls at home or did they start learning only at school?
I never taught them the language. A lot of people told me to speak Spanish to them. I felt uncomfortable, I wasn't myself when I spoke Spanish to them. I thought that if they went to school they would learn. Julia still speaks Spanish. He remembers a lot of things. Oliwia, however, left when she was less than 4 years old. She couldn't speak Spanish well, so she remembers very little.
After what time did the girls become familiar with the language and after what time did they speak fluently?
Julka was fluent, learning to speak Catalan, Majorcan and Spanish. Olivia, however, did not speak fluently, it was basic vocabulary. Type "tom" "agua" "dame" and the like. Vocabulary she needed to communicate with children.
Is there such a thing as a school for children from Poland in Majorca?
It is in Palma. There is also a grouping of Poles in Majorca, where even Mikołajki for Polish children are organized. Holy masses are organized. I personally went there only for Santa Claus.
What does childcare look like in the summer, when children are off and parents peak work season?
There are summer schools. You can choose a school in English. There are organized games and activities for children only in English. There are also ordinary schools. In the summer, I enrolled girls at the nursery, to Magdalena. The girls were already bigger, especially Julia. So Julia was also a help for teachers. When they were older, they stayed at home alone, for an hour or an hour and a half, because this is how the graphic designer played with Jacek. My mother lived above us, so the girls had help at all times. You don't pay much for nurseries.
How did the girls survive the return to Poland? What do they say about it now?
They certainly don't cry. Learning here is much heavier, harder and requires more time. It seems to me that Mallorca is attracted to them because of the beach and the sea. They still have a lot of attractions here. They didn't let me feel that they were going through a trip.
How did they find themselves in the Polish school? Was it hard to switch? Did they have to make up a lot?
Julia had to make up a lot for spelling. Spanish writing is very different from Polish. Julia, writing "kocham cię", wrote "cojam ce". It was the worst but she read the best of all the children thanks to her grandmother who was reading with her all the time. Her teacher, who devoted a lot of time to her, helped her a lot. They wrote dictations and separate notebooks. Every child who moves to Poland from abroad is entitled to additional hours of learning from the Polish language, free of charge, for about a year. Olivia went to kindergarten much earlier, because when she was 4 years old. Her teachers adored her. They helped her a lot.
Does Majorca spend as much money on textbooks as in Poland?
In Poland, only notebooks and exercises are bought, and not all, because many of them are obtained. Plus additional materials like paints, cards and the like. In Majorca, however, about 150-250 euros is spent per child. It's a lot of money.
Do you need a residence to enroll your child in Majorca?
Yes. I gave birth to girls in Majorca, so they were registered in the office, we have the so-called libro de familia. After a birth in Majorca, you will automatically get a NIE number and a residence. You also need to have check-in and social seguridad.
Did you have problems with your papers when enrolling girls in Polish school?
I had no problem. All formalities were completed quite quickly. I translated only one document that showed where Julia finished her studies, at what level. However, the commune was obliged to take them here to school.
Have you ever had a problem with a teacher? With his approach to children or teaching? I mean Majorca.
No. Children at this stage of education were also not problematic. There were no scandals among parents either.
Are there regular meetings in Majorca?
There are meetings, but nobody attends. Parents in Majorca are much less involved in school life. There is no council of parents and class trinity.
Did Majorca have any serious exams in Majorca, as in Poland, for example, do we have a junior high school test?
The tests are, but not as intensively, as in Poland.
What would you advise mothers who are planning to move to Majorca with children who do not speak Spanish?
Don't worry, the child absorbs like a sponge. Young children have a lot of patience and a gift of translation. Nobody will explain something better than a child. Children also have an automatic, internal need to find themselves in the environment and meet other children. Children will definitely do great.
Beach or Bay?
Definietely bays.
Sea or mountains?
Sea, but the decision wasn't easy to make.
Sangria or Tunel?
Tunel.
Favourite Majorca's dish?
Paella.
Faveourite restaurant in Majorca?
In Cala Millor, it is probably called La Sangria, they have delicious escalopas ala gitana and meat skewers. Przesympatyczni people and great prices. The owners are Argentinians.
Favourite place in Majorca?
Cala Antena, Cala Domingos Petits and Cala Torta.
All inclusive holidays or active / lots of sightseeing?
Active, lots of sightseeing.
If you were to go somewhere on vacation, where would it be? (you have unlimited funds)
Bali or Maldives.
Polish or spanish cooking?
Polish.
Dogs or cats?
Dogs.
Sweet or salt?
Sweet.
End of the interview!
And how did you like it? Have you received answers to any of your questions? If you still have any questions, write in the comments, and I and Ania will try to answer them. As you can see, life in Majorca is not a life of roses, and certainly not for parents with children. The costs are too high compared to earnings. Especially if you work only in the season. When deciding to go to Majorca with your children, it's worth thinking about what you want from life.
Do you want to enjoy a simple life without a rush?
Majorca will be perfect. However, if you are a person who needs to develop all the time, take courses, invest in learning – think about it, because in many regions in Majorca there is a big problem. However, remember that nothing is impossible and everything depends on you and your approach! Coming soon interviews. I invite you to read the post about the pros and cons of life in Majorca! Link here: https://namajorce.pl/en/spain/balearic-islands/majorca/living-in-majorca/ And another post about what you should know before traveling to Majorca: https://namajorce.pl/en/spain/balearic-islands/majorca/majorca-2020-what-to-know-before-your-visit/
Serdecznie zapraszam Was również do obserwowania reszty moich social media.
On instagram you will find daily update of photos and information from Majorca. This is where all the news comes first. On instagram, in addition to beautiful photos, you will also find video, in highlighted accounts, from many places in Majorca. I invite you! http://instagram.com/vacaymodecom.
I invite you also to my Facebook, where you will find out what's going on fastest! There you will also find posts that are not on Instagram – topics are life in Majorca! http://facebook.com/vacaymodecom. I also invite you to subscribe to the newsletter on my blog – you will be up to date with the latest posts!